4. Operating Instructions
4.1 Take out the fully charged vein viewing system.
4.2 Turn on the current and conduct pre-use calibration or adjustments 30 seconds later.
4.3 Hold the handle, keep the hand back level, and the map of the vasculature can
be displayed clearly on the surface of skin;
upper and down light can be used together for medical workers
to locate the suitable vein for venipuncture;
the infrared LED monitor is a supportive device
and used to make the positioning more accurate.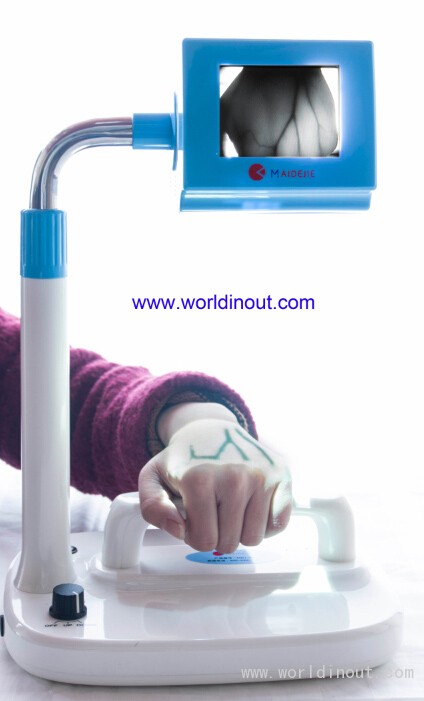 4.4 Turn off the current after use. Recharge the battery to guarantee
the accuracy of perspective and projective image.
(
www.maidejie.worldinout.com
)