Key Features
: Removable 3.5mm cable; Case included; Closed-back design
Manufacturer: SoundMAGIC
What are the SoundMagic Vento P55?
The SoundMagic Vento P55 are a cheaper alternative to the Sennheiser Momentum 2.0. True to form, SoundMagic appears to offer fantastic value – the £150 price being much lower than you'd normally pay for a full-size (ish) headphone offering some style.
There's plenty to like about the SoundMagic Vento P55, from the price to the comfort and low-key design. However, the over-ambitious sound just doesn't pan out, the drivers unable to match the hi-fi-style tuning. As a result, they're a pretty fatiguing listen.
Related: Best Headphones 2015
image: http://img.worldinout.com/img/201512/16/134912664.jpg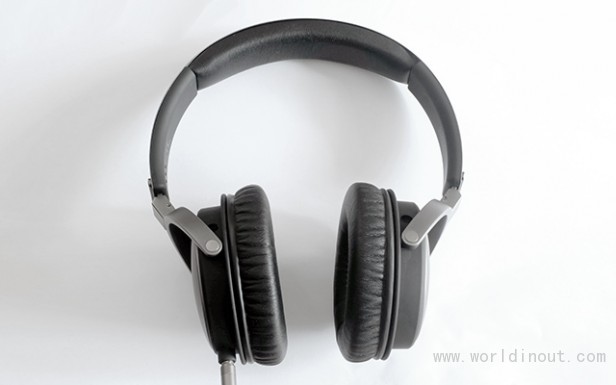 SoundMagic Vento P55 – Design and Comfort
For years SoundMagic has been a bit of a plucky underdog. A small Chinese-based company pumping out budget earphones that can easily compete with the Sennheiser and Sony pairs of the same price (or higher in many cases), it hasn't been hard to get behind SoundMagic.
The SoundMagic Vento P55 are a little different, though. They're bolder, and clearly out to make a name for SoundMagic – and not only because its prices are often pretty low. With the "Vento" name the company is trying to carve out a distinct identity.
image: http://img.worldinout.com/img/201512/16/134912264.jpg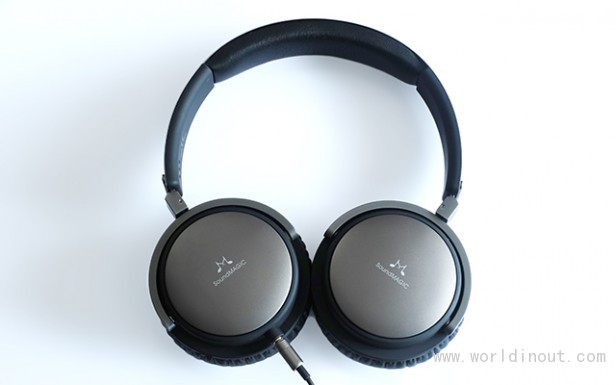 Over the years, I've complained fairly consistently about SoundMagic's headphone designs. For example, labelling left and right channels with coloured plastic just isn't necessary; in fact, it's a bit cringey. You find any such "design flourishes" on the SoundMagic Vento P55, however – they have just about everything I'm looking for in a portable headphone.
They bridge the gap between over-ear and on-ear headphones in size, with super-soft foam pads that sit both on and around your ears. This style is similar to the first-generation Sennheiser Momentum, which the company dropped in favour of the larger pads of the Momentum 2.0.
I find the SoundMagic Vento P55 very comfortable, though. Despite keeping them on for hours at a time, I've suffered no ear cartilage ache, and I've experienced no issues wearing glasses and the headphones at the same time.
image: http://img.worldinout.com/img/201512/16/134912754.jpg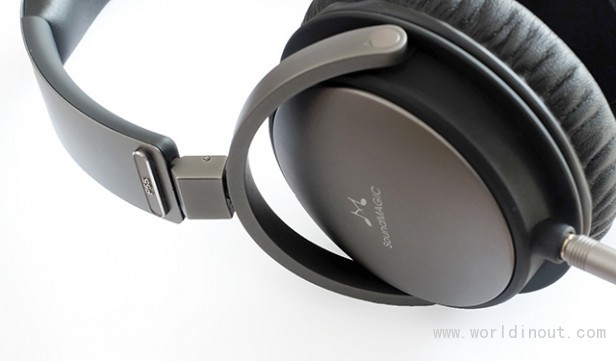 The Vento P55 are also the classiest-feeling SoundMagic headphones I've worn. With aluminium ear cup caps and a steel headband with what appears to be an outer aluminium covering, there isn't much plastic in sight. The actual cups are, but this helps to keep the weight down.
Noise isolation is reasonable too, considerably better than the on-ear Momentum On-ear. And the totally standard 3.5mm removable cable makes adding a much longer one for at-home use a cinch. Two cables come in the box, one with a remote/hands-free housing, and one without.
Also included is a carry case, plus an adapter for smartphones and a second one that splits the signal into two mono 3.5mm jack outputs. You couldn't ask for much more.
Otherwise, these are totally standard headphones: there's no wireless, nor any active noise cancellation tricks on offer.
image: http://img.worldinout.com/img/201512/16/134912634.jpg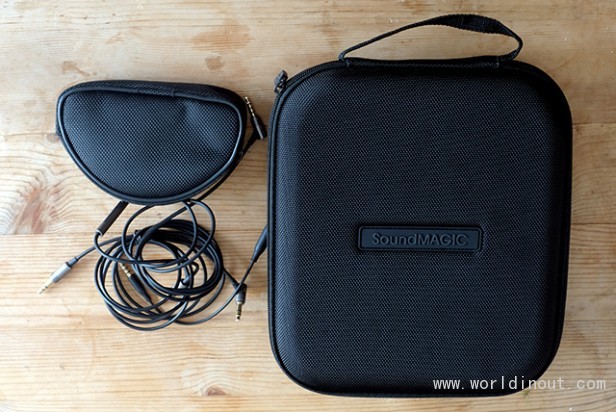 SoundMagic Vento P55 – Sound Quality
As well as being a step up in design and build quality compared with the other SoundMagic headphones I've used, the SoundMagic Vento P55 are ambitious in sound. Talking to the UK distributor, the aim is to offer a high-end sound in a portable package, at a reasonable price.
Tonally, the Vento P55 make a lot of the right sounds. They offer superb clarity across all ranges. The bass is lean but deep, and reasonably punchy too. The treble is very well-extended, and gives you that definite sense of citrus zing, without any nasty sharpness.
image: http://img.worldinout.com/img/201512/16/134912834.jpg
The mid-range is quite intense, with a strong emphasis on providing definition and distinct granularity rather than the soft, easy-going mids you get in most headphones of this level. Listening side-by-side with the Sennheiser Momentum 2.0 and Oppo PM-3, those more expensive headphones sound more soft and safe in comparison.
It was only when switching to the (originally) £500 AKG Q701 that I felt I had stumbled on something that might be considered an inspiration for the SoundMagic Vento P55 sound. We're talking about something leaner, more obsessed with detail, and more concerned with clear separation than you'd normally see in portable headphones, regardless of price.
I'm 100% on-board with what the SoundMagic Vento P55 are trying to do. I just don't think they succeed at it, mainly because their mid-range is far too severe.
image: http://img.worldinout.com/img/201512/16/134912804.jpg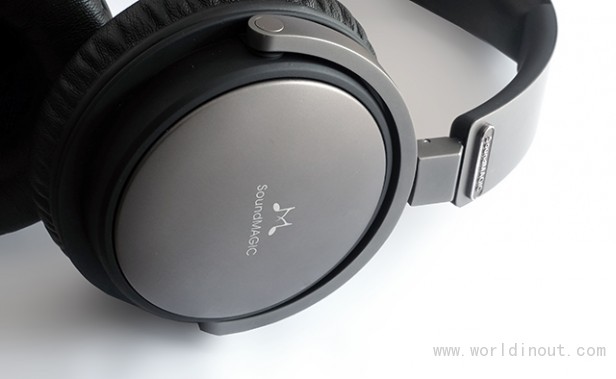 While certain tonal properties are comparable with the likes of the AKG Q701, where turning up the volume makes the audio all the more involving, with the SoundMagic Vento P55 it's likely to leave your eardrums in tatters.
I haven't come to this conclusion lightly either. I delayed writing this review by almost a week to allow for 50-plus hours of burn-in, to make sure this mid-range harshness wasn't a temporary effect.
It does seem almost completely isolated to the mids too. It isn't the SoundMagic Vento P55's splashy cymbals that will make you wince, it's the sound of the snare drum. And the vocal lines. Many types of vocals cause a sort of mid-range resonance in these headphones, which sounds ugly and is tiring. I found that I consistently had to listen at lower volumes in order to keep the shouty tone at bay.
image: http://img.worldinout.com/img/201512/16/134912884.jpg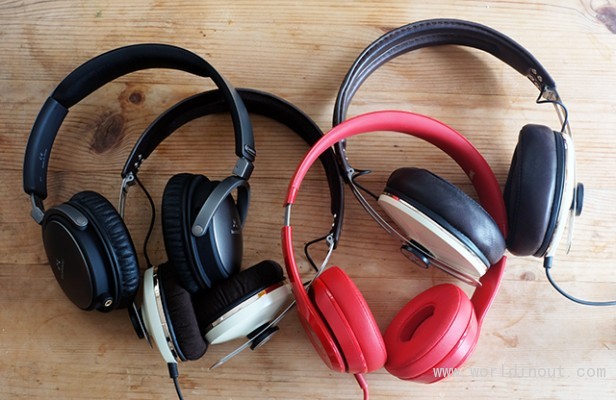 Listening to the SoundMagic Vento P55 next to the Beats Solo 2.0 and the Sennheiser Momentum On-ear, the P55s make those both those fairly well-regarded sets sound bloated. In particular, the Solo's mid-bass muffin top has never been clearer. However, the comparison also makes the caustic mid-range tone of the P55 very obvious.
On balance, of the three I'd much rather live with the Momentum On-ear, particularly when its bulkier sound is far better at coping with ambient noise (even if isolation is significantly worse).
While the ambition of the P55 is admirable, it seems the set's drivers just aren't up to the task of delivering the challenging tuning SoundMagic has aimed for. The idea of these headphones is terrific. The results are problematic.
image: http://img.worldinout.com/img/201512/16/134912544.jpg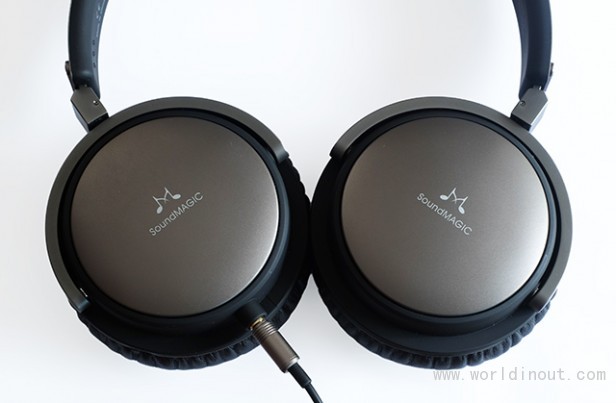 Should I buy the SoundMagic Vento P55?
The Vento P55 mark an exciting move for SoundMagic. It feels like the company is emerging from the shadows, ready to bring its higher-end headphones to a much wider audience than they've seen to date. It's what many headphone fans have been waiting for.
However, I'm not sure the SoundMagic Vento P55 are the right pair to deliver on that promise. They have the right hi-fi-grade tuning, but the underlying audio hardware leaves them sounding quite hard on the ears.
Unless you're sure you can steel your ears against those abrasive mids, you're likely to prefer the Audio Technica ATH-M50x or the much smoother Sennheiser Momentum On-ear.
Verdict
The SoundMagic Vento are ambitious portable headphones, but aren't easy on the ear.