Key Features
: FM & DAB/DAB+ tuners; Bluetooth; alarm clock; weather resistant; built-in rechargeable battery; 11.1 x 29.2 x 11.1cm; 1.83kg
Manufacturer: Tivoli
What is the Tivoli Audio Music System Three+?
Tivoli's Three+ is a glossy, premium DAB/FM radio with Bluetooth for streaming music from a mobile device. A built-in battery and weatherproofing provide portability, but a dual-alarm function and illuminated display mean that it's just as at home by a bed or sofa as it is on a glamping holiday.
The Three+ isn't cheap, but it offers great features and just enough quality to impress.
Related: Ruark Audio R1 Mk3 review
Tivoli Audio Music System Three+ – Design
Available in either gloss white or black, the Three+ has a certain blocky charm, and feels like a pricey product. The extra heft provided by the built-in battery – offering up to 20 hours of portable play – contributes to the latter.
Although there aren't too many controls on the fascia, they somehow look fussy to my eyes. The metal volume wheel on the top – which doubles as a power/snooze button when pressed – is neater, and adds extra class with its brushed finish.
image: http://img.worldinout.com/img/201512/16/134751614.jpg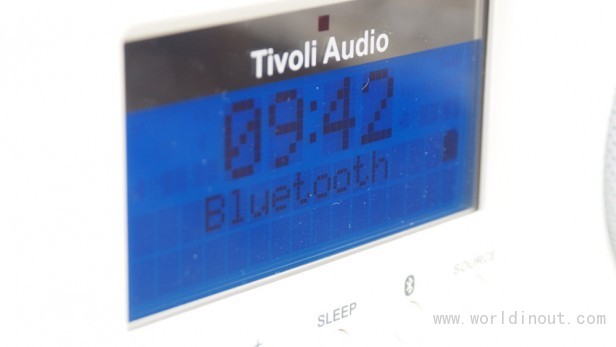 The three-line LCD is nice and bright, so it's mostly legible from across a decent-sized room, although I'd have preferred a little more contrast between the text and the blue background to help with visibility outside in the sunshine.
Around the back you'll find the mains/charging socket, 3.5mm jack sockets for headphones and line input, and the telescopic aerial. The three connections are all covered by a simple rubber bung that helps with the weatherproofing, but to use the sockets it has to be completely removed, which means there's a high risk of losing it.
image: http://img.worldinout.com/img/201512/16/134751324.jpg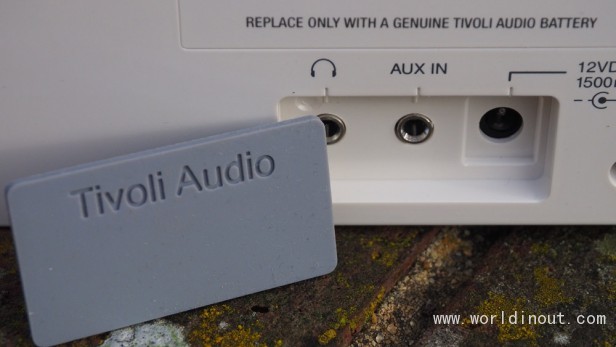 A large recess in the rear acts as a carrying handle and also neatly doubles as storage for the remote control, albeit with the aerial getting in the way a little if it's sticking up for radio duties. The remote isn't much to write home about – a nasty credit-card-sized unit with blister buttons – but at least one is included.
For an extra £49, you can also get a wraparound case in a choice of four finishes, but it's purely an aesthetic enhancement. It makes the Three+ look more like a traditional Tivoli product – whether or not that's a good thing is up to you.
image: http://img.worldinout.com/img/201512/16/134751314.jpg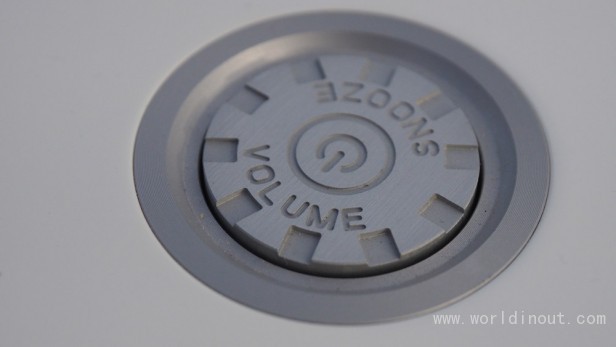 Tivoli Audio Music System Three+ – Performance
Most of the controls on the Three+ are very intuitive. The power/snooze/volume button-wheel has a pleasant click as it rotates, and the buttons that sit in a row directly below the screen do exactly what you expect from their labels: tuning up/down, source select, Bluetooth on, and sleep timer (which cycles through 15-minute increments up to an hour).
The alarm controls that can be found beneath those seem a little quirky at first, but thanks to on-screen prompts I quickly figured them out; they actually make it wonderfully simple to set the two alarms.
The lack of buttons on the Tivoli Three+ itself is thanks to many of the presets and a few other controls having been moved to the remote. Another reason that a little more effort on the remote wouldn't have gone amiss.
image: http://img.worldinout.com/img/201512/16/134751294.jpg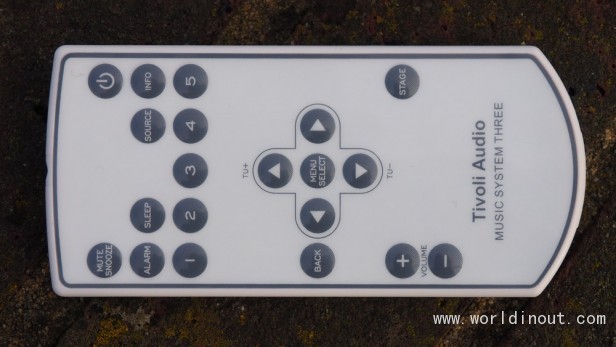 Sound quality from the Music System Three+ is on the thick side. It conveys a sense of power and manages to avoid sounding too harsh when you crank up the volume. The trade-off is that, in trying to sound bigger than it is, much of the detail is lost through the treble and mid-range, especially at low volumes.
The remote has a Stage button that switches between stereo, mono and "Wide", which is supposed to help increase the width of the soundstage, but I couldn't really hear any difference between that and normal stereo.
The only other slight issue I found was that the radio reception for both DAB and FM wasn't the very best. One particular corner of my house proved tricky for the Three+, where the Ruark Audio R2 Mk3 picked up both FM and DAB signals with ease. But it was only on that occasion that I had the problem with the Tivoli.
image: http://img.worldinout.com/img/201512/16/134751464.jpg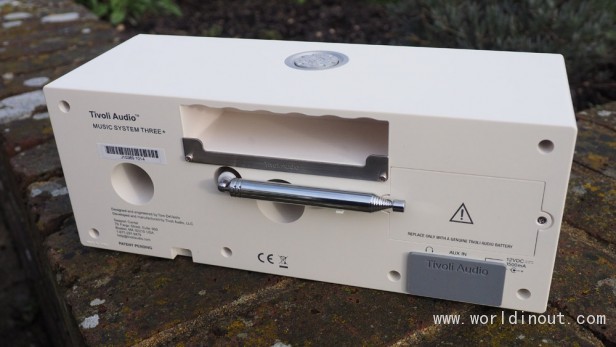 Should I buy the Tivoli Audio Music System Three+?
If you're looking for a portable radio that can stream, and you usually listen with the volume ramped up, then the Three+ should satisfy you.
Prefer gentle background music? You might be better off with the Pure Digital Evoke D6 with the optional battery pack, although it's slightly more expensive and isn't weatherproof.
Related: Samsung R7 review
Verdict
A classy portable radio with Bluetooth, but not the best sonics.